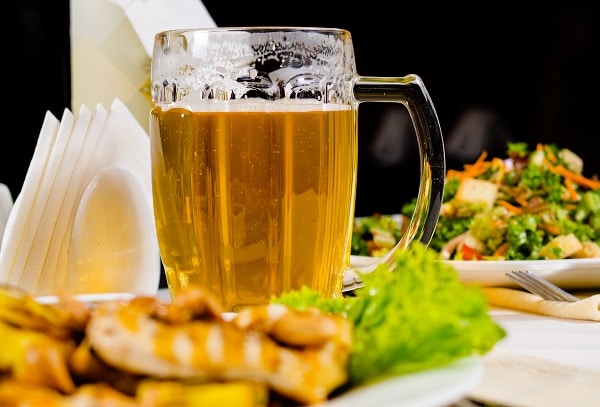 Feed the foodie side of you at the Melting Pot in Arlington, Texas! Join in on the fun at their Legal Draft event, featuring a delicious Summer BBQ Menu paired with spirits from Arlington's own Legal Draft Beer Company. With so many unique pairings, you are sure to find a new mouthwatering favorite. As you enjoy your hearty meal and refreshing drink, a beer specialist will share their insights about the menu and brews.
The uniquely assembled menu pairs beautifully constructed appetizers, entrées, and a dessert that are sure to hit the spot. Starting with the appetizers, you have the option of a Cranberry Walnut Cheddar Cheese fondue paired deliciously with Legal Draft Accused Amber or a Wisconsin Wedge Salad that is joined with a smooth Legal Draft Smash & Grab.
As for the delectable entrées, there is the option of Apple Wood Smoked Bacon & Cheddar Bratwurst, Jerk Teriyaki Sirloin, Whiskey BBQ Pork Tenderloin or Chili-peppered Shrimp; all paired perfectly with Legal Draft Jury Hefeweisen. To end it with a cherry on top, a warm and sweet Chocolate S'mores Fondue that is mated with the Legal Draft Chief Justice Stout is the perfect combination.
In addition, there will be plenty of prize giveaways for lucky guests. For more information on reservations, prices and directions to the event, please visit the official website.