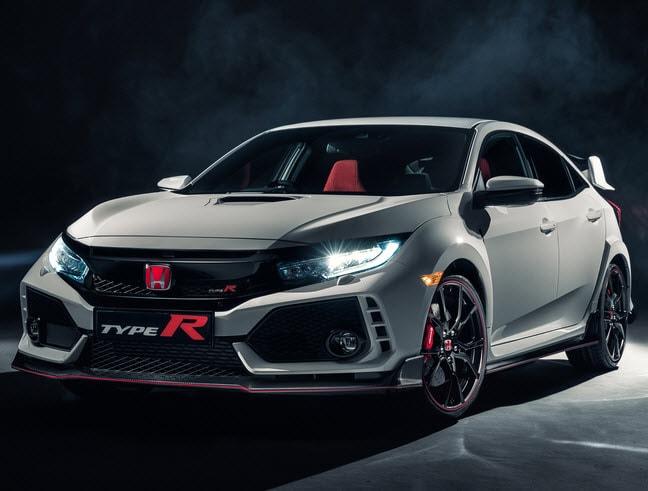 The 2017 Honda Civic Type R has made its worldwide debut at the Geneva Motor Show. This model is one of the most anticipated in Honda's lineup and soon drivers will be able to get behind the wheel of this revolutionary iteration of the Civic. It will be the first Type R Honda to be sold in the U.S. and it will arrive in Honda showrooms around the country in late spring after its U.S. debut at the New York International Auto Show in April.
A New Kind of Civic
When the 2017 Civic Type R goes on sale in the Dallas area, you won't want to miss a chance to try out its high-performance 2.0L turbocharged engine, which produces an ample 306 horsepower and 295 lb-ft of torque. The model also shows off an upgraded sport-style body that has been track-tested and tuned to be the highest performance Honda sold in the nation. Engineered for excellence, it emulates the look and feel of a racing vehicle.
"The fastest, most powerful Honda ever sold in America, the Type R caps off the incredible success story of our 10th generation Civic lineup," said Jeff Conrad, senior vice president & general manager of the Honda Division, American Honda Motor Co., Inc. "We're happy to inform our U.S. enthusiasts that the long wait for the forbidden fruit of Honda Type R performance is nearly over!"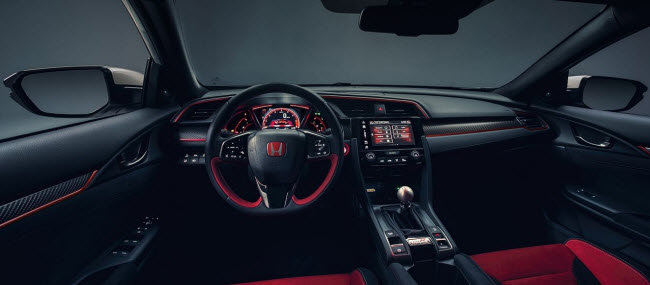 The Civic Type R has the body of the normal hatchback Civic, with a unique styling, and of course, the upgraded engine. That U.S.-built engine will be paired with a six-speed manual transmission with rev-matching capability that shifts smoothly. It is incredibly responsive to the driver to make for a thrilling drive.
For a smoother ride, the Civic Type R has upgraded the suspension and steering of the regular Civic. The Type R slices sharply around corners and accelerates quickly down the road.
Power Plus Creature Comforts
While drivers take pleasure in the improved performance, they will also enjoy the modern tech and features available in its single premium trim: Touring. It will contain a 7-inch touchscreen display with a Honda Navigation system, as well as smartphone integration, a 12-speaker sound system and crystal clear HD Radio.
In the Civic Type R, you'll leave other drivers in the dust! Keep an eye out for the new model at our Arlington Honda dealership later this year. In the meantime, you can take a look at our current Civic inventory.