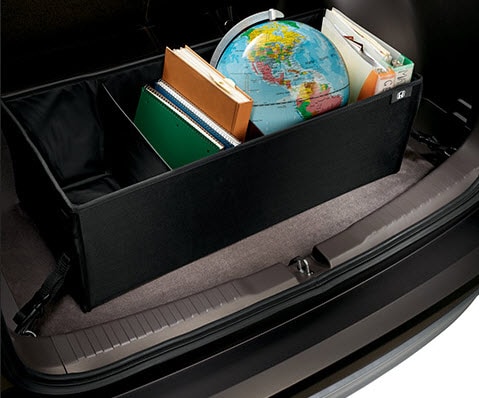 Spending a lot of time on the road can lead to a cluttered car. Whether you work on the go, have long commutes to work, or have children who leave wrappers and other things behind, it's easy to see how things can get messy. To help keep your car more organized, follow these useful tips:
Never leave wrappers, empty cups or other trash in the car.

For example, if you stop by Starbucks on the way to work, make sure you take that empty cup with you when you get to your destination.



Add a trash receptacle to the backseat for your kids.

It could be a cereal dispenser with a plastic bag inside, a car trash can like these or a simple grocery bag that you pull out before dropping the kids off to school. Just ensure that everyone makes the effort to throw away their trash when you've reached your destination.



Use a headrest- or visor-mounted car organizer.

There are many vehicle organizers to choose from, including ones that have spaces for smartphones and credit cards, as well as tissue boxes, iPad minis, toys and more.



Use a car trunk storage organizer.

You can find numerous types of trunk organizers out there, so whether you want to neatly store workout gear, sports equipment, school supplies or other items, you'll find options perfectly suited for your needs. You can also get a Honda OEM trunk organizer; contact us for details.



Set a monthly reminder to clear out your car's interior.

If you have a real problem with clutter, it's also a good idea to set a reminder to clear out your car's interior on a monthly basis. Don't just do it when spring cleaning time comes around. And, while you're at it, wipe down the interior surfaces and vacuum the floors and seats.