Used Cars for Sale in Arlington, TX
Welcome to Vandergriff Honda. We are the go-to spot when drivers in our area need a new or used vehicle. We carry a broad spectrum of used vehicles comprised of previously leased models and high-quality trade-ins. You will never feel like you are short on options because our inventory is constantly being refreshed as we make deals on a daily basis. We are a dealer after all.
Benefits of Used Cars
We want to make sure that everyone in our community can afford the latest technology and benefit from a safe and reliable ride. The used cars in our inventory are the perfect solution for most of our customers. It is easier for them to get financing and to put on more miles without being burdened with big monthly payments and insurance coverage bills. In most cases, these used vehicles are indistinguishable from the brand-new models on our lots and still have plenty of life left in them. If you keep up the basic maintenance on them at our dealership, you also benefit from extended warranty protection on each part replaced.
So, it is possible to keep that used car running like new for a long time and perpetually under warranty. Since most of the wear is accumulated when maintenance has lapsed, it makes sense to put an ounce of preventative maintenance in the pot. And a late-model used vehicle is the ideal clean slate to start doing things right. Your current ride probably has too many miles or neglected parts to restore its like-new finesse. Once any vehicle passes a certain threshold of neglect, it becomes more expensive to repair it than to replace it.
Our previously leased vehicles are super special and often qualify for our Certified Pre-Owned program. This is because the owners of these vehicles are contractually bound to take excellent care of them. They pay the heavy costs of depreciation during those first few years upfront and limit it as much as possible. This allows us to resell them and to attract used car buyers with exclusive deals that they won't find on the private seller market.
Quality Used Cars for Sale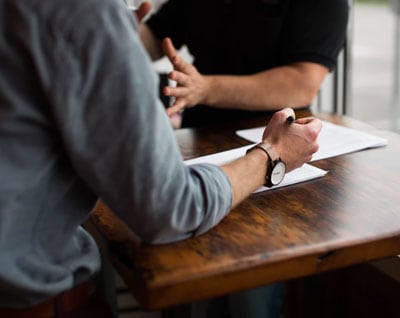 We work hard to ensure that all our automobiles live up to our name and carry our reputation. In order to meet these lofty standards of excellence, we have our factory-certified technicians inspect every vehicle and recondition any excessive wear. They use many of the same standards that are used for determining the amount of wear on a leased vehicle. This ensures that you get a reliable and high-quality auto that was not run into the ground with excessive wear. No, instead, you get a daily driver that will last you a lifetime as long as you continue maintaining it properly.
Because we start off with models that are in great shape, to begin with, it isn't hard for us to refurbish any vehicle and pass the savings on to you. We have the resources and the dedication to win you over. Our talented automotive service technicians are truly the secret because they have magic hands and know exactly what needs to be done to restore the quality of a ride. And because our used vehicles are reconditioned for higher quality, customers never regret buying them.
Please stop by our dealership to explore our current inventory. The diverse options that we have in quality used cars should make us your top destination for any purchase.