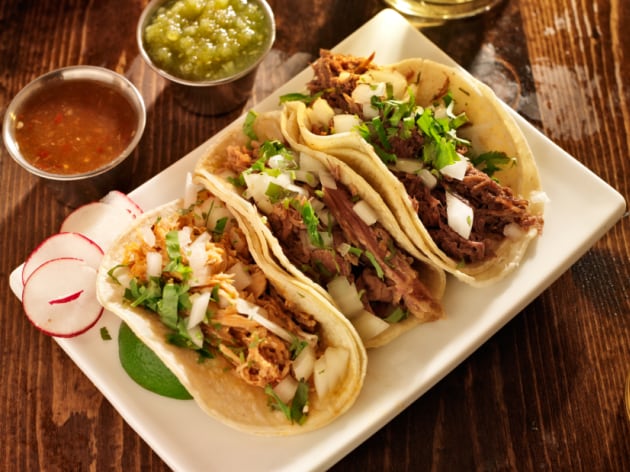 Come down to the Shed at Dallas Farmer's Market on April 29 to experience the best food and entertainment that the city has to offer. The third-annual Taco Libre festival is an assembly of the best tacos in the region served alongside entertainment such as lucha libre wrestling and live music. The whole family will enjoy this sampling of tacos from around Texas.
There will be 24 taquerias showcased at the event. Each will offer its own iteration of the classic taco, ranging from traditional to contemporary in style. These taquerias have been handpicked for the event by José Ralat of The Taco Trail, a popular blog where Ralat eats and reviews tacos from around the country.
Notable taquerias that will be at the event are Holy Frijole, Taco Heads, OMG Tacos, La Nueva Fresh & Hot, and Rock and Roll tacos. Each of these vendors will offer a signature taco for $2 and many will offer a veggie option.
The featured bands at Taco Libre are Jenny and Mexicats, a folk band from Madrid, and Texas bands Los Skarnales and Piñata Protest, as well as the Supersonic Lips. LA PARK, a three-time world champion, will wrestle in the main lucha libre wrestling match. Other featured wrestlers are Aski the Mayan Warrior, Orion Taylor, Fuego del Sol and more.
For the best food and entertainment in Dallas, bring the family down to Taco Libre for a great time. To learn more about the event and to buy tickets, visit the official event website.
2017 Taco Libre
When
Saturday, April 29, 2017
3 p.m.
Where
The Shed at Dallas Farmer's Market
920 S Harwood St
Dallas, TX 75201
Tickets
$16 online presale
$22 at the gate
Free for Children 5 and under
$10 for ages 6-12
$70 for VIP