Owner's Spotlight
            "It's a Game...how far can this car go?" (Nov 24 2007)
            by Marianne C Boston, MA
           
The Honda Mile Makers Club. Surpassing a mileage landmark is no small feat. And it's as much about the devoted driver as it is about reliability and care. It's a shared journey: car and driver. And that journey is a ride worth sharing. So Honda has created a space where each Honda Mile Maker can pass on their own personal adventure when the odometer hits that mileage milestone. Honda Mile Makers is simply recognition of the passion, inspiration and dedication of these Honda drivers. And the loyalty, durability and reliability of the Hondas driven. Welcome to the club.
         
          Honda would like to celebrate the 100,000-mile mark. Congratulations. And keep on driving. Because there are miles more to be made.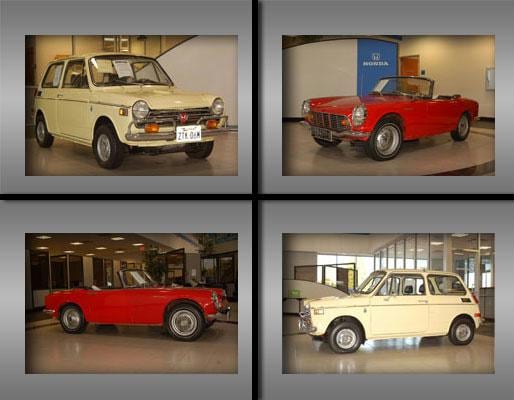 The vehicles shown (above) are examples of Vandergriff Honda's classic car line. Vandergriff Honda is a proud classic car provider.
    Take a moment and high-five these high milers. They've each earned the right to toot their own horn.