1937 was an eventful year. Lyndon Johnson was elected to his first term in the House of Representatives, Joe DiMaggio was helping the New York Yankees win yet another world series, San Francisco was opening the Golden Gate Bridge and the canned miracle of Spam hit the market.
On the home front, W.T. (Hooker) Vandergriff opened his Chevrolet dealership on the corner of Division and Center Street here in Arlington. This was the humble beginning of the Vandergriff chain of auto dealerships. Well, times have changed. Automobiles have come a long way from the full-framed, heavy metal bodies they once had. Still, the Honda cars of yesteryear racked up a spectacular record of high mileage reliability. Our
Old School Hondas page
highlights The Honda Mile Makers Club.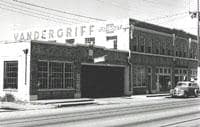 Today we have unibody construction with no frames and high strength steel (HSS) body panels. We also see space age polymers being used as body panels as well as flexible bumpers. Today we have very sophisticated two and three stage paint applications.
Vandergriff has kept up with these ever changing vehicle designs with the latest in repair techniques and equipment. Today the Vandergriff name is on five dealerships and two collision facilities. Vandergriff forms a major part of the Arlington economy. Our name has always represented honesty and integrity in serving the public. Vandergriff is truly an
"Arlington tradition, since 1937".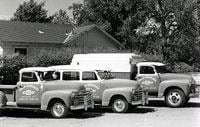 Today, Vandergriff Dealership Staff Employees carry on these proud traditions. Come see us and enjoy the customer friendly service that has built our outstanding reputation here in the Dallas-Ft. Worth Metroplex.