Where Can I Trade In My Car Near Arlington, TX?
Welcome to the trade-in lots of Vandergriff Honda in Arlington, Texas. As part of our commitment to serving our customers, we offer a variety of trade-in options to make them feel safe and comfortable with the car that they are driving. And it is so easy to trade in your vehicle that the entire process can be completed in under an hour if you know exactly what you want. The process starts by getting an offer at our dealership. If you like the offer, someone from our sales team can take you for a test-drive in any car that you desire. Once you find the vehicle that you like, it is just a matter of signing some paperwork and closing the deal.
The great part about our trade-in program is that anyone can qualify. Even if you are driving a late-model vehicle that is not paid off, our finance department is normally able to roll over your original car loan to combine any payments into the new loan. This relieves you of the burden of paying two car payment bills a month and helps you to cut your losses on a vehicle that you just don't like.
How Much Is My Car Worth?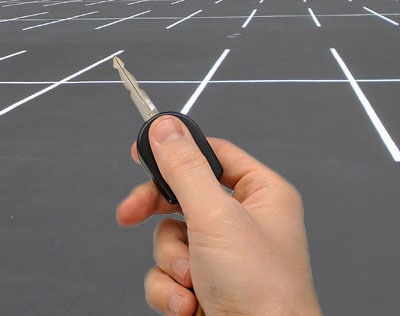 Figuring out the value for a used car is not always easy. The irrational demands of the consumer market drive the prices and are often based on factors that have little to do with the overall function and quality of the car. Consumers tend to base their impressions of a car's value on its cosmetic appeal, the exclusiveness of the model, and the mileage on the odometer.
In truth, none of these factors have any real bearing on getting you to work on time or keeping you on the road without facing major repair bills. If you are looking for a vehicle that is a great value, you have to research the reliability and quality of the brand. Honda is a brand known for its quality and low maintenance costs.
It is important to make a note of any body damage, water damage, accidents, scratches, or mechanical problems when you are using the online estimate tool because they can dramatically reduce the value of a used vehicle.
What Can I Trade My Car in For?
Vandergriff Honda never reduces your choices to a few unpopular vehicles. No, at our dealership, we consider a trade-in as if you have cash in your hand. You can drive away with any new, used, or pre-owned model on our lots. We do not penalize or restrict you in any manner when you trade-in a vehicle but instead provide you with full access to every model that we have up for sale.
In fact, we hope that you find a lot of vehicles that you like and have a bit of trouble narrowing them down. This shows us that we are doing our job properly in stocking a variety of hot deals. You can expect new cars to arrive regularly as we make daily deals and change over our inventory every season.