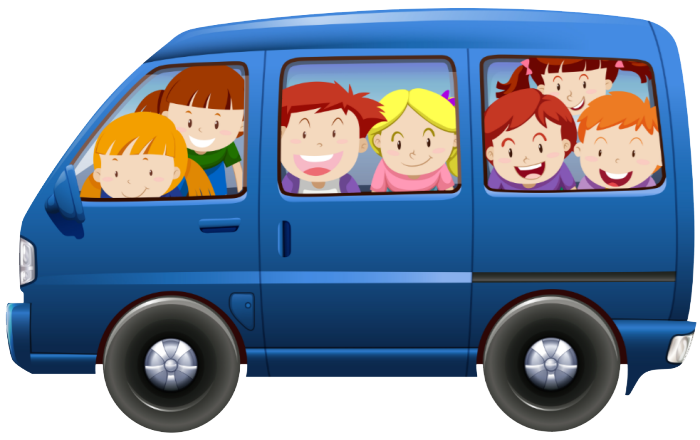 School carpools can be tough for many parents, but there are ways to take advantage of their benefits, and make the process easier on yourself and other moms and dads. See below to discover tips that'll help you handle carpools like a boss, and don't miss tip number 10!
Tips for Carpooling During the School Season
Educate your child about being respectful – and politely request that other parents do the same if you notice that their children are not behaving in a courteous manner. There should be no shouting, no being mean to other kids and no throwing trash on the floor, for example. You should also teach your child to always say thank you.


Use an app to coordinate your carpools. Apps like GoKid and Carpool-Kids can help you keep track of driving schedules along with communicating any other pertinent details. At the very least, you should have a group text and email that includes all parents involved in the carpool.


Use booster seats for children under 4'9" tall. Studies show that many parents let their children ride without booster seats when they're being driven by another parent in a carpool. However, this is not only highly unsafe but also against the law. Make sure you coordinate booster seat switch offs or try convenient products like the mifold Grab-and-Go booster.


Children under the age of 13 should never sit in the front seat according to the Centers for Disease Control and Prevention. This is because airbags can severely harm young children or even lead to fatalities from impact.


Have good uninsured motorist insurance and consider more extensive liability coverage. It's not something parents want to think about, but the reality is that accidents happen and you'll want to make sure that everyone will be taken care of if a collision occurs. Having uninsured motorist coverage is also a must because your child will be riding with other parents who may not have extensive coverage.


Use a feature like Cabin Talk. Honda Odyssey shoppers can opt for a new amenity called Cabin Talk which projects your voice through rear speakers. If you happen to carpool with a group of rowdy kids, which we hope won't be the case, you can out power their voices and command attention with this type of feature.


Get dual- or tri-zone air conditioning. If you don't want to hear constant complaints about one child being too cold and others too hot, consider a vehicle with dual- or tri-zone automatic climate control if you're in the market for a new vehicle. It makes a world of difference for anyone riding in the backrows.


Double check the backseat after dropping kids off. It's a good idea to take a look in the backseat once all of the children have exited your vehicle. You never know when a packed lunch or another item has been accidentally left behind.


Assign a time and spot for pickup, and make sure each child has your number. It's important to ensure that all of the children in your carpool know exactly where you'll be picking them up each day, and that everyone coordinates to meet at a specified time.


Consider whether you're actually committed to carpooling. Feeling forced into it is a bad sign and dropping out later in the year may be very inconvenient for other parents involved. In addition, consider if you cannot equally contribute to providing rides. It's okay if you can't; some parents may still be willing to drive your kid to school, but being honest upfront about your lack of availability is the respectful thing to do.