There have been numerous advances in vehicle technology over the past few years, but we believe tire pressure monitoring systems or TPMS are one of the greatest. Not only is it very convenient to know when it's time to put some air in your tires, but there's also a safety factor to consider as well. Of course, you should know how to use and recalibrate your Honda's TPMS to ensure that it's working the way it should. While we can take care of it for you at our service center, you'll need to know how to do it if you refill your tires at home. Here's how to do it.
Recalibrating Your Honda's TPMS
For this example, we'll be using the 2019 Accord with Display Audio, as it's the most updated system available on Honda vehicles. If your vehicle is a few model years older, or if the tech has changed since this post, your steps may be slightly different. However, if you need assistance, you can contact us by phone or schedule a service appointment online.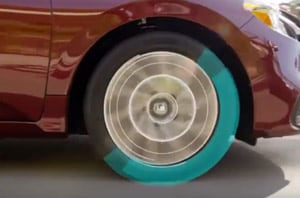 Fill the tires with air if necessary. If the TPMS icon in your instrument cluster lights up, it shows that one or more of your tires may have low PSI.
When your tires are properly filled, leave the ignition on, park the vehicle, and set the parking brake.
Press the in-vehicle display's HOME button.
Choose "Settings".
Choose "Vehicle".
Select TPMS Calibration.
Finally, press "Calibrate".
That was easy, wasn't it? From this point, the calibration process might take a little longer, and it will conclude after about a half-hour of driving at 30-60 mph. However, once you hit the "Calibrate" button on your infotainment screen, you don't have to do anything except drive your Honda.
Get Honda Help Today
While it's relatively easy to calibrate a Honda's TPMS, sometimes, you might need a bit of extra help. To keep your vehicle running the way it should, schedule a service visit online, give us a call, or stop by our Honda dealership in Arlington today.