Spring is in the air... along with dust and pollen. It's probably getting into your house, but did you know it's getting into your car, too? While you might know that spring is the time to thoroughly wash your car and get the tires aligned, did you know that you should also get the air filter cleaned? The car's air filter is a small component, but it's one that is easily forgotten. However, it is important to keep it cleaned and functioning properly. If you don't, the filter can get clogged with contaminants. Along with damaging the part itself, this can cause more extensive damage to other parts of your car, including the engine.
When Should I Change My Air Filters?
Generally, the air filter in your car should be changed sometime between 12,000 and 15,000 miles. However, it's best to check your owner's manual for a precise schedule, as the model year can affect how often the filter should be changed. Even if your car is in between service checkpoints, it's still wise to get the air filter checked for clogs in between. This should happen at least once each year during the spring. Removing even minor buildup around the air filter keeps air circulating at its best. This reduces the need for more costly repairs to the engine later on.
Along with changing the air filter based on your owner's manual, you can also watch out for signs that it is time to get it cleared out. If you notice a reduction in gas mileage, if the air in your car's cabin seems dirty or musty, or if the engine has ignition problems, then it may very well be time to change the air filter. If you know where the air filter is located, you can also take a look at it yourself to see if it looks dirty.
The Advantage of Having a Clean Air Filter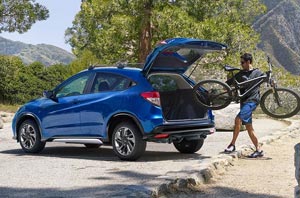 Having a clean air filter will make the air in your car's interior noticeably cleaner and fresher. However, it can also extend the lifespan of your car's components and improve its fuel economy. An air filter on carburated vehicles, research shows, can impair the vehicle's performance if it is only 14 percent compromised. This might not seem like much, but the cost adds up with more frequent stops at the gas station.
Having a clean air filter also reduces vehicle emissions. If the air filter is clogged, an improper ratio of air and fuel can enter the fuel lines. Initially, this causes the engine to misfire or idle. Over time, it wears down the engine. Then, instead of just having a simple filter fix, you are dealing with more costly engine repairs! Furthermore, getting the air filter changed in spring can extend the engine's lifespan by preventing it from working harder than necessary.
Visit Us in Arlington To Get Your Air Filter Serviced
As you can see, there are many advantages to keeping your car's air filter clean and working properly. It only takes a short time for you (or a mechanic) to check the air filter for a clog, but it certainly pays off in the end. From saving money at the pump to avoiding more costly engine repairs, there are a variety of reasons why you should monitor the small but important air filter. If you have questions about keeping your car's filter clean, or if you want to make an appointment for repairs, just contact us by calling or visiting the website and our mechanics will gladly help.