An AC breakdown is the worst way to spend even a portion of your summer. Sadly, the added stress put on the air conditioner can very well cause a system breakdown and malfunction. Problems of an assorted variety can cause trouble no matter what make or model Honda you drive. Fortunately, certified AC repair experts can efficiently repair any issue that affects a properly working AC.
Why is My AC Leaking?
Loose seals and gaskets are the prime culprits of AC leaks. This can be caused by age or by moisture build-up within the components of the AC unit. It is important to call an AC repair professional at the first sign of a leak. Replacing the loose seals and gaskets usually resolves the problem, but an adequate response is important.
Why Does My AC Have an Odor?

Musty, foul odors coming out of the AC are usually the result of a dirty cabin filter or mold build-up in the compressor, vents, or evaporator unit. This is one of the simplest AC repairs around, requiring only the usage of a deodorizer to rid the smells (and mold) in most cases.
Why is My AC Not Cooling?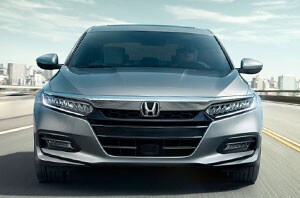 If the AC blows out warm air when it is turned on or it starts blowing cold air only to turn warm moments later, you need to schedule service from the pros. There are several reasons why this can occur. One of the most common is a freon issue. It could be a freon leak or the need for freon that causes this problem. Of course, it could also be a clogged vacuum line, a faulty compressor line, or one of many other issues.
How is an AC Leak Detected?
If you suspect an AC leak, professionals can use one of a couple different techniques to detect the leak and its exact location for an efficient repair to follow. Did you know that freon contains a dye that shows clearly under the light? The black light technique is the most commonly used leak detection technique. We can also use a device called the 'Sniffer' to sniff out an AC leak.
What's the Cost of AC Repair?
AC repair costs vary from one job to another. Numerous factors affect the costs of the job, including the exact problem with the unit. The AC repair cost is a small amount to pay to get back the cool air in the car. Look for coupons and special deals to keep costs low.
Service Hours
Monday

7:00 am - 7:00 pm

Tuesday

7:00 am - 7:00 pm

Wednesday

7:00 am - 7:00 pm

Thursday

7:00 am - 7:00 pm

Friday

7:00 am - 7:00 pm

Saturday

8:00 am - 5:00 pm

Sunday

Closed