What Does a Car Battery Do?
One of the battery's primary functions is to help your car turn on by supplying energy that activates your car's starter. After the vehicle is on, the alternator is responsible for providing most of the power to the car. However, the battery still has work to do. It acts as a "voltage regulator," helping to keep electrical energy stable, especially if there are any energy spikes. It also jumps in if the alternator is at capacity, particularly when accessories like the lights, radio and heated seats are running.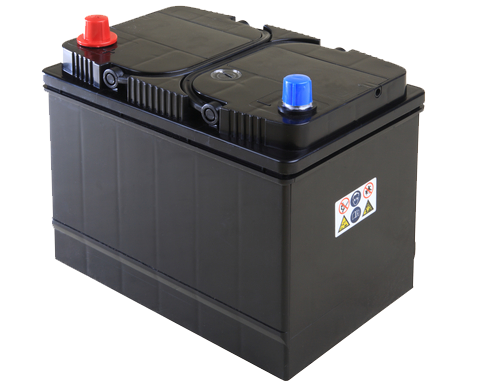 Car batteries in Dallas have an even more stressful job because of our sweltering summer weather and occasional winter freezes, so it's important to have them regularly serviced. Schedule an appointment if you're overdue.
What Causes a Car Battery to Drain?
Your Honda battery does a lot of work that uses up its energy. However, if you've had your battery for less than three years and notice its showing signs of failure, there may be a parasitic drain that needs to be inspected. Parasitic drains can result from a number of issues, including short circuits, faulty alternators and problematic accessories that are pulling more power than they should.
What Does the Car Battery Light Mean?
The light could indicate that you are soon to be due for a Honda battery replacement or that there is an issue with the alternator. Have one of our professionals take a look. If you are due for a replacement, we offer Honda car batteries for sale at our auto shop in Arlington.
Is My Battery Bad?
My car battery smells like sulfur. This is probably due to a battery leak, which can also cause corrosion buildup around the terminals.
My battery case looks swollen. Bloating is a serious issue often caused by exposure to extreme heat. If you notice swelling, visit us to find new car batteries in the Dallas area right away.
My engine is slow to turn over. This is a common indicator that the car battery is dying. Also, if you notice your headlights looking dim or horn sounding muffled, you may have a dying battery.
Car Batteries Near Me
Looking for a new Fit, Ridgeline, CR-V, Civic or Accord battery in the Dallas area? Vandergriff has Honda battery replacements for every model in the lineup. Our service center is at your disposal and we offer great complimentary perks like a free car wash with each service as well as free Wi-Fi and refreshments in the lounge. The next time you need a new Honda battery, make us your first stop!