If you're in need of brake service in Arlington, Vandergriff Honda's repair shop is at your disposal. Check out some common signs of brake wear below and make sure you visit our specials page to find out if we have any brake service coupons available this month.
Pedal Problems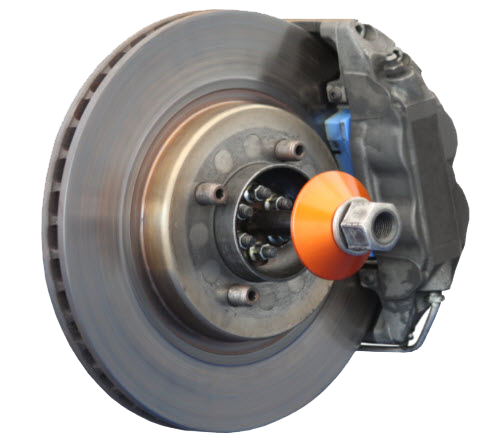 If you have to push the brake pedal until it nearly hits the floor, plus spot liquid under your vehicle, you may have a brake fluid leak. Additionally, if your brake pedal starts to feel spongy, there's a chance that air is in the brake lines. In either case, our Honda brake service team can assist you.
When to Repair or Replace Brake Rotors
At our brake shop in the Dallas area, we've seen cars and trucks with a number of brake rotor problems. Some of the most common symptoms of worn rotor discs include vibration, pulling or grinding when attempting to slow or stop a vehicle.
Vibration and pulling are typically the result of driving with warped rotors, while grinding indicates that a rotor disc is being scratched by a part called the caliper, which occurs when the brake pads have been badly worn down. If you hear grinding, it's very important to get your vehicle into a brake shop as soon as possible.
What Happens When Your Brakes Grind?
Grinding can result in  fading or complete brake failure. As metal grinds against metal, excessive heat is produced, which can lead to reduced brake responsiveness (fading).  Even worse, grinding can cause brakes to lock up. Both cases put you and  drivers around you at great risk.

When to Change the Brake Fluid on My Honda
Because brake fluid is hydroscopic, it will break down over time as moisture creeps in. We recommend checking your Honda's brake fluid once every year to get an idea of how the fluid is holding up. It's also recommended to get a brake fluid flush at a minimum of every three years regardless of mileage.
At our brake repair center in the Dallas Metroplex, your Honda car, truck or SUV will receive the proper brake fluid to ensure enhanced performance and longevity.
When to Change Honda Brake Pads

For starters, there is no exact service interval because every driver's needs are different. If you barely drive your car, don't encounter traffic often, don't use your vehicle for towing and so on, you won't have to change your Honda's brake pads as quickly as some other drivers might. However, it is recommended that drivers have their brakes checked once or twice annually to keep an eye on brake pad thickness.
Getting down to 3mm is a red flag. Some drivers choose to wait beyond this point, but it's safer to have the pads replaced at our brake shop in Arlington if they reach this thinness, especially if you don't want to risk scratching your rotor discs. In addition, if you haven't had your vehicle inspected and notice a high-pitched screeching, the brake wear indicator is sending out a warning that your vehicle's pads need to be replaced.
Honda Brake Service Shop Near Me
Vandergriff Honda is your local full-service maintenance center. Take a look at our specials to see if we have any rear or front brake pad replacement coupons, along with specials for other repairs. We're proud to offer low brake service prices, as well as benefits like free car washes with every maintenance visit! Also, if you're looking to order Honda brake pads or other OEM Honda parts, we can assist you as well.