Benefits of Replacing Your Cabin Air Filter
When you own a car, you may underestimate the power of a new cabin air filter. Cabin air filters are essential for staying comfortable in the car because they trap dirt, pollution, and odors from entering the space. This means you don't have to have contact with the outside elements while getting around.
Replacing the cabin air filter is essential to helping you breathe easily and protect your health. It's also helpful in limiting your contact with seasonal allergens to avoid triggering sinus pressure and sneezing symptoms.
It can also protect the health of your children who may be riding in the back, which can offer peace of mind. The part will improve the air quality and make it easier to relax while driving.
How Often Should I Replace My Cabin Air Filter?
Most cabin air filters are built to last an average of 12,000 miles, but it depends where you drive. If you spend a lot of time on dirt roads, the filter can become clogged quicker and will require replacing it around 5,000 miles. If you live in a downtown area where a lot of pollution is present, it will likely need to be replaced sooner.
Once the air filter becomes clogged and is no longer working well, it can affect how much cold or hot air comes through the vents. You may find it challenging to maintain the temperature in the cabin. The dirt and grime present in the filter can also release a strong odor in the cabin. It's also common to hear a low whistling noise with the cabin air intake ducting.
Certified Automotive Technicians

Our certified automotive technicians are skilled and qualified to perform this type of service. Our professionals have a high level of experience working on all makes and models and can service any type of vehicle.
Only Quality Automotive Parts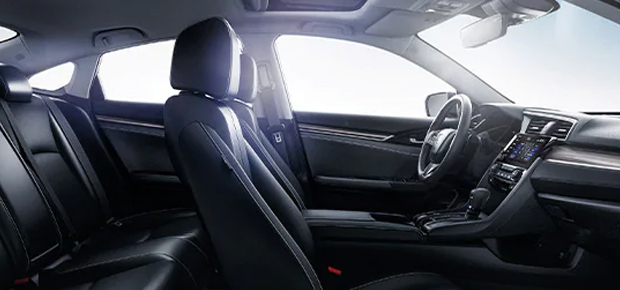 One of the benefits of getting your car serviced at a dealership is that only quality automotive parts are used. OEM or original equipment manufacturer parts are installed compared to aftermarket parts. The OEM parts have a higher quality and can improve the car's operation while also lasting longer.
When you're looking for technicians you can trust, we're here to quickly replace your cabin air filter while performing a thorough job. You can improve the quality of your vehicle and enjoy spending time in it year-round.
Hours
Monday

9:00am-9:00pm

Tuesday

9:00am-9:00pm

Wednesday

9:00am-9:00pm

Thursday

9:00am-9:00pm

Friday

9:00am-9:00pm

Saturday

9:00am-9:00pm

Sunday

Closed