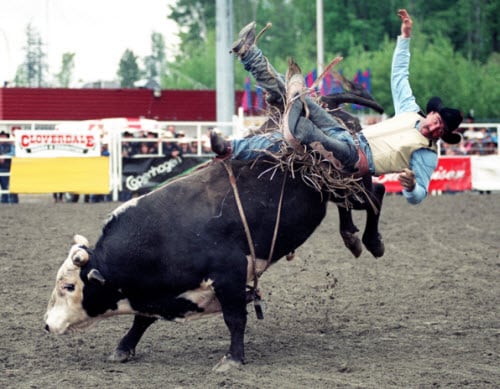 There's still time to get your tickets to the PBR Iron Cowboy and American Rodeo! Whether you go to one or both events, you'll get to see some of the best western sports athletes on the planet.
PBR Iron Cowboy
Coming up on Saturday, Feb. 18 at AT&T Stadium in Arlington, the Professional Bull Riders Iron Cowboy offers tons of excitement for bull riding fans. Over 40 riders will tackle a tough lot of bulls and each must ride for a minimum of 8 seconds to get through the competition. The last rider standing will win the title of Iron Cowboy and the competition is sure to be action-packed!
The American Rodeo
The next day on Sunday, Feb. 19, AT&T Stadium will host the American Rodeo – a cowboy showdown with huge cash prizes that are sure to make the competition heated. There'll be team roping, saddle bronc, bareback riding and other contests you won't want to miss. Learn more here.
If you've been looking for fun, family-friendly events in Arlington, don't miss out! The PBR Iron Cowboy and American Rodeo offer a weekend of exciting western fun for individuals of all ages.