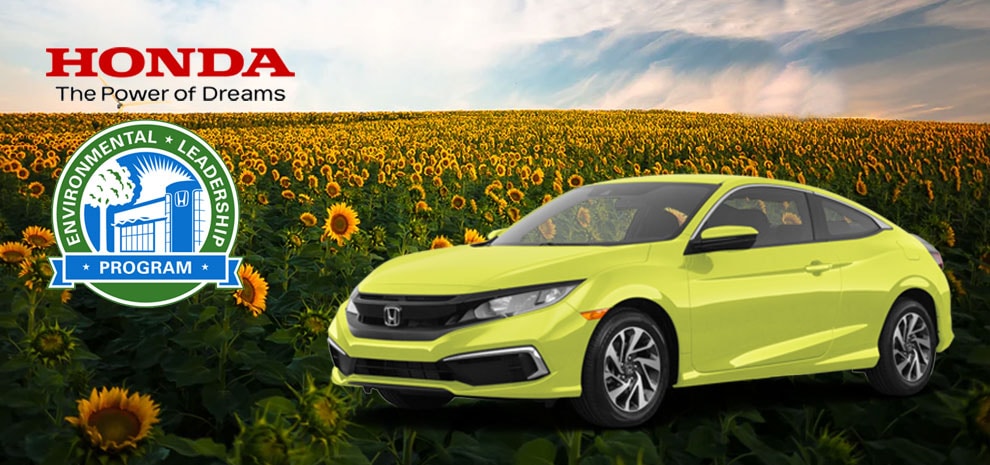 Vandergriff Honda was recently named a 2019 Energy Efficiency Leader by the Honda Environmental Leadership Program, also known as the Green Dealer Program. The annual recognition was awarded to dealers that showed exceptional energy performance compared to other dealerships in their area, based on their energy use per square foot of building space. Vandergriff Honda was one of only 34 dealerships in the entire US to be recognized.
Last year, Honda introduced the recognition in efforts to encourage and acknowledge improvement among its Green Dealers to conserve energy. The recognition is observed by Honda over the period of one calendar year to determine the Energy Efficiency Leaders.
The Green Dealer Program History
The Green Dealer Program itself was introduced to dealers back in the fall of 2011. The company used a third-party evaluator to conduct environmental audits and recommended strategies for reducing dealer energy use. To date, participating dealers have collectively reduced CO2 emissions by more than 87,000 metric tons and saved over $19.1 million in energy costs!
For over three decades, Honda has been hard at work to reduce the environmental impact of its products, manufacturing and logistics operations, and facilities across North America. These initiatives are reported every year in the company's North American Environmental Report. Extending efforts to the dealership level was one of many steps in the company's vision to reduce waste, energy use, and CO2 emissions across all operations.
Vandergriff Honda is honored by this achievement and would like to thank everyone in the community of Arlington, TX and surrounding areas for the support you've shown. We continue to maintain our environmental focus alongside our commitment to provide exceptional automotive products and services.